The Training & Placement Cell, along with the Alumni of the Institute, aims at making available quality placement opportunities for students and at maintaining linkages with Human Resource Departments in the Industry and Research Organisations. The Cell is headed by a Training and Placement Director (TPD). The Training and Placement Cell is also responsible for maintaining contacts with Industries and for arranging placement visits to the Campus.
It is needless to mention that as per the Hotel & Hospitality Management course syllabus, attending Industrial Training is compulsory for each students. In this training the student will have live exposure of the 5-star and 5-star Deluxe Hotels, Hospitals, Corporate and also develop skills, discipline, knowledge and experiences which will help every one during campus recruitment to get best job opportunities. The Industrial Training is a combination of Theory and Practice.
Currently, GTI, has carved a niche for itself, to become the premier private professional educational Institution in the Vidarbha region of Maharashtra.
Alumini Speaks-
Mr.Vikas Misal,Hotel Gevora,Dubai

Do you know what it feels being where I am today. Great, Simply gorgeous and great! Every little thing counts and GTI has given me big richness of life through the undefeatable trait backed by knowledge. I owe every bit of my success to the great mentors of GTI who have helped to shape and design my career, MY LIFE!
A big thanks to all my teachers. The footsteps I follow were the hard work of my great teachers.
---
Mr.Arshad Turak,Sombrar group,Oman

As the years of knowledge and learning unfold I could feel the strength GTI has in helping me carve a niche of my choice. The day I joined GTI I was not sure about my career horizons but in second year of my study itself I was able to decide about my future goals, for which I am thankful to my mentors at institute. My words speak through my craft as I receive recognition in this field and grow. A humble thanks to GTI for kindling the zest to rise in me. Thank you respected mentors!
---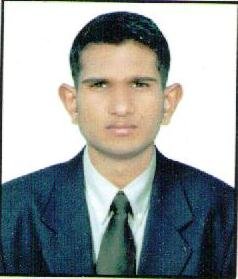 Mr.Shrikant Jumde,Hotel Mango group,Mumbai

After three amazing years at GTI, I felt confident, motivated and my carrier had a focused direction, and most importantly I had a strong portfolio. That strong portfolio helped me get accepted. It was indeed a learning exposure and a sound practical knowledge which was imparted to me during my study years at GTIi. I was chiselled by mentors and the technical skilled learnt polished my profile towards a strong portfolio.
---

Mr.Rahul Pawar,Hotel Orchid,Pune

I would describe GTI as exciting and dynamic. The best thing about pursuing Hotel management program is the number of additional opportunities that are available. I was initially attracted by the school's reputation, and my career goals. To any new student coming to GTIi, I would say this: Throw yourself at every opportunity that comes your way. Opportunities make all the difference between getting what you want.
---

Mr.Almas Hussain,Bogmellow beach resort,Goa

"GTI" gave me the platform to mould my future towards my desirable dream. It helped me in every possible way in taking out my possibilities for countering the practical professional world. The faculty members were very helpful throughout my Hotel Management academic journey. I am thankful to faculty members for providing the base and initial step in entering the professional world through placement support, which helped me in taking further growing steps in my life.
---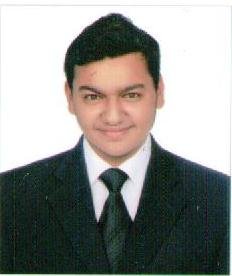 Mr.Niraj BhatkarAambey Valley,Lonavala

I feel the kind of exposure we got from our Institute was exceptional. The exposure was not only limited to the boundaries of our Institute but was global too which helped us realize and practice new technologies and processes. The expert sessions and training schedules gave us very good insight. All I can say is that the Institute gave me new perspective towards my career. As I take new strides in my career, I always remember my institute with gratitude. It gave me a strong foundation of concepts that come very handy in my corporate life.
---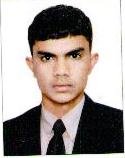 Mr.Rushikesh Pawar,Captain,Hotel Buldhana Residency

The placement is awesome and excellent, provided by the institution. On campus, placement is provided to the students. Not only in the field of hotel industry but also in other industries too. Placement is provided in the leading brands in the market.
---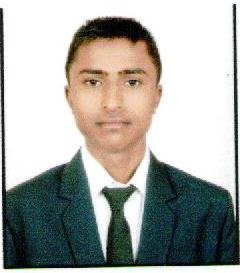 Mr.Ravi Khore,Hotel Vits,Mumbai

Placements in our college were quite good. Most of the students who opted for placements got placed. Placements were good for our previous batches as well. The package offered in our field was quite high. The college also provides placement offers in some ancillary fields.
---

Mr.Ishwar Shinde,Successful Enterpreneur

GTI Institute has helped me to develop my professionalism and make me sucessful Enterpreneur today.
---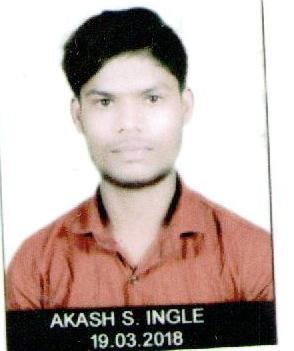 Mr.Akash Ingle,Hotel Grand Central,Mumbai

Almost 100% of students got placements in our course. Salary depends on students as it varies from hotel to hotel and chain to chain. The average salary package offered in our course is 3 LPA.
---